Please look at the other Highlights as well.
Scroll down to the end of this page to do so.
Hottest place on the earth  with the average temperature of 34-35°C.
Most of this vast area is  below sea level  which reaches 116m at dallol , near lake assale the lowest spot of terra firma in Africa continent.
One of the most driest place and most tectonically active area on the planet , Denakil is an area of singular geological fascination: a strange lunar landscape ,Studded with active volcanoes , malodorous sulphur-caked hot spring, solidify black lava flows and fast salt –encrusted basins.  This area has more than 30 active  or dormant volcanoes –roughly one –quarter of the African            total as listed by the Smithsonian institute Global volcanism program.
Info Citymap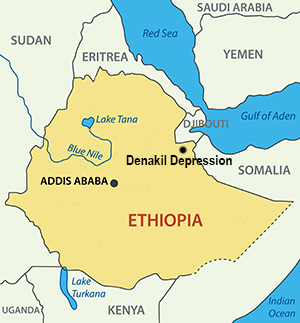 Wonderfull Denakil Depression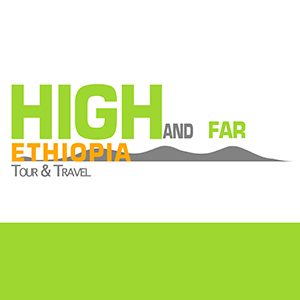 Back to the previous page
All Highlights:
Use the arrow-symbols bellow to look at the other highlights.
Then click fearther for more details.