Day 1 –Arrival Addis Ababa. overnight hotel  
Day 2. Dinsho to Sodota. Overnight Camping
Day 3 – Sodota to Kerensa. Overnight camping
Day 4– Kerensa to Rafu. Overnight camping
Day 5 – Rafu to Garba Gurracha. Overnight camping
Day 6 – From Graba Gurracha short trek to Konteh Mountain then returns to Dinsho via Goba. Hotel
Day 7. Excurssion to Sof omar cave. Overnight Goba hotel.
Day 8. Goba – Awassa . Overnight hotel
Day 9. Awassa – Addis Ababa then fly home.
** Departure date:
Info Citymap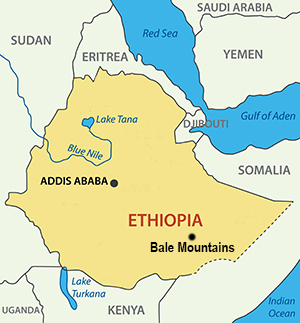 Wonderfull Proposal 1